Native Advertising – Blurring The Line Between Content & Advertising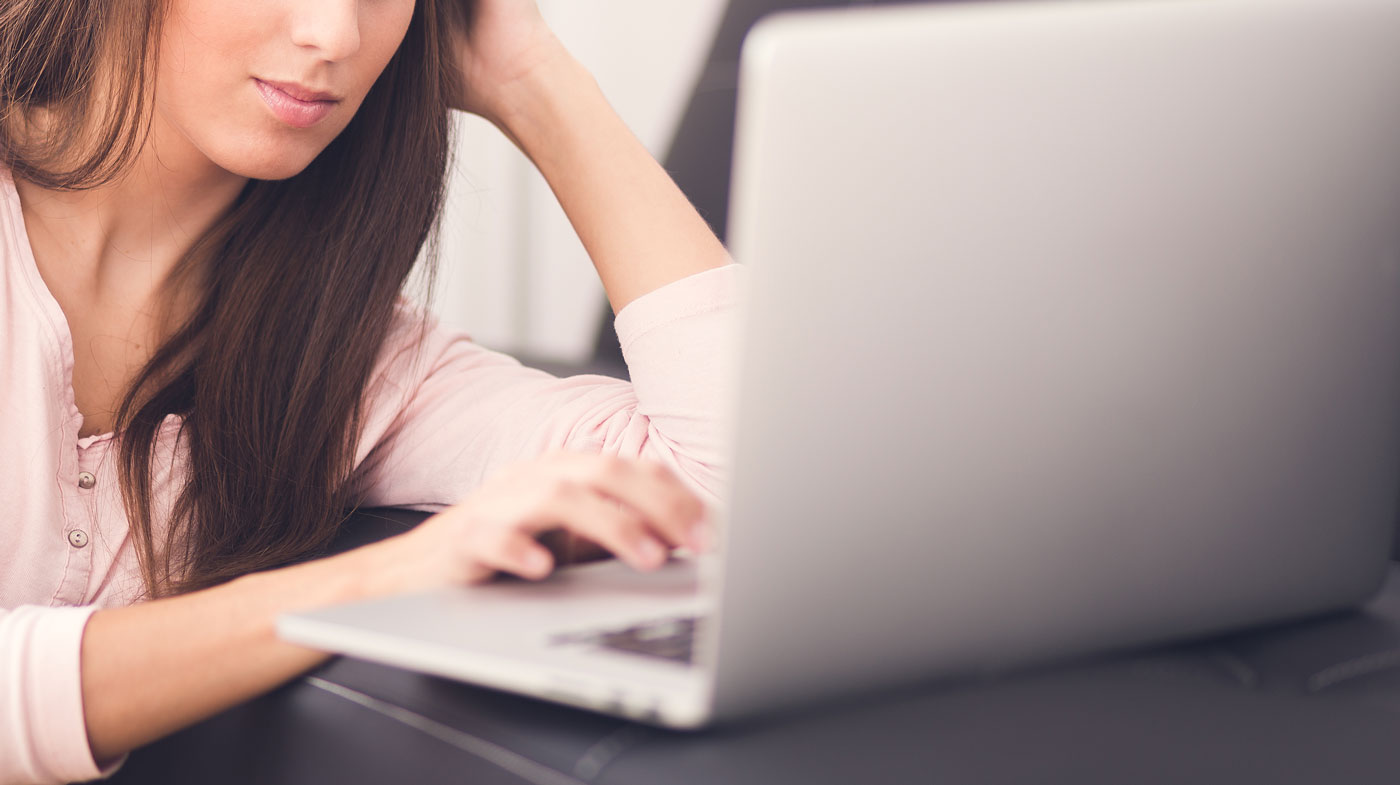 A huge increase in mobile, touchscreen and digital consumption, has prompted a new way to promote products and services on online news and media sites.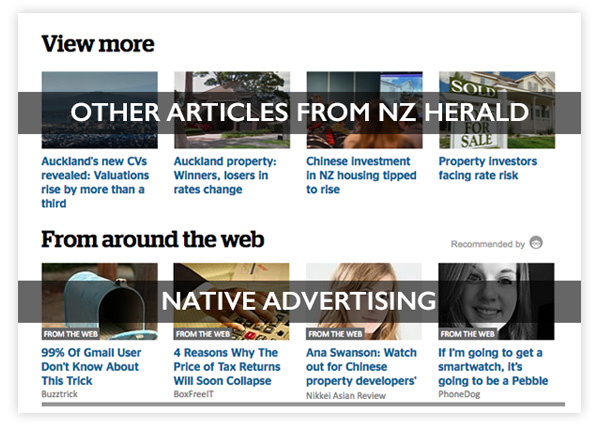 Native advertising is much like an online version of print advertorials, and can be tailored to an already engaged audience, as the content is closely aligned to the content they are looking at, so it becomes part of the overall user experience.
It places advertisements that look like article links next to relevant content on publisher websites such as Time, Forbes and the NZ Herald.
For example, it is not uncommon for Vogue magazine to seamlessly marry pages of ads for Chanel, Louis Vuitton and Hugo Boss with pages of photo shoots on fashion and articles. The only difference between the ads and the content is a logo and contact details in the bottom corner. Or a building company may place a headline "10 things home buyers MUST do before auction to ensure a stress-free renovation" below an article that contains the keywords 'renovation', 'auction' or 'building'.
When the user clicks the link, they land on an advertorial with a checklist for bidders considering renovating. This article alludes to advertisers' products that are valuable to bidders considering renovation.
Native fills the space between traditional PR and banner advertising, however it is not a substitute for either. It's a great way for brands that have a lot of interesting content, to expand their audience.
With such subtle branding, it is highly likely that you've already consumed some and not realised.
– Gabriel Long, Digital Strategist, 
021 733 640